How to Get Ready Faster in the Morning
6 Ways to Speed Up Your Morning Routine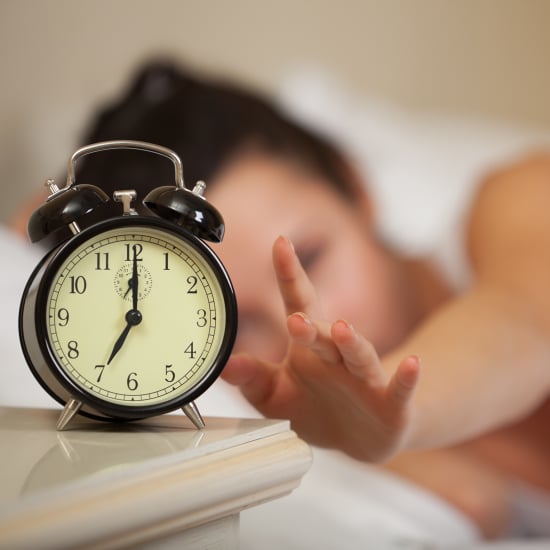 Let's be honest: the more time we can spend in bed in the morning, the better. But with all the primping and preening that goes into getting yourself out the door, it seems we're dragging ourselves out of our slumber earlier and earlier. Cutting corners and still looking good is a possible reality. Read on for six simple ways to speed up your a.m. routine and still look good.
Dry shampoo before bed: Dry shampoo fanatics know how frustrating it can be to try to cure your oil-slick hair the morning of. But if you spritz your scalp down the night before, not only is there less oil to absorb, but you'll wake up with significantly less oil in your hair. From here you can either go on with your day or add just a light mist to finish the job.
Stick to one-step cleansing: Even ladies with oily skin can skip a full wash in the morning. Just sweep on a toner, like Nars Skin Multi-Action Hydrating Toner ($32) to get your skin ready for the day. A facial wipe, like Neutrogena Oil-Free Cleansing Wipes ($8), is also a fast option.
Get even more morning routine tips when you keep reading.
Keep all your products in one place: How much time do you waste going back and forth between the bathroom and your bedroom looking for all your products? It's time to get organized! Keep all of your skin care products together in your bathroom. Organize your makeup by keeping your oft-used products in arm's reach, and tuck away products that are out of season or you haven't opened yet.
Style your hair the night before: If you're into a polished look, blow out your hair the night before and then twist it into a high, loose topknot to maintain volume. When you let it out, your hair will have sexy, soft waves. Looking to go the curly route? Spray your hair down with a beach spray, like Got 2b Beach Trippin' Salt Spray ($6) until it's damp and then braid it. Fluff in the morning, and you'll have flawless, beachy waves.
Expand your shower repertoire: For ladies who are showering in the morning, why not do a little more in there? Bring your face wash and toothbrush under the stream and do both while you're letting your conditioner sit. You'll step out of the shower feeling extraclean.
Use minimal makeup for greatest impact: Concealer, mascara, lipstick. These three products take seconds to apply and will leave you looking pulled together. For even greater impact, opt for a bold lip hue, like bareMinerals Marvelous Moxie Lipstick in Risk It All ($18).