How to Get Rid of Pasty Legs
3 Instant Fixes For Pasty Legs
http://www.onsugar.com/files/2011/07/30/2/192/1922153/polaroid_b353fc883070d0e8_get-rid-of-pasty-legs.preview.jpg.png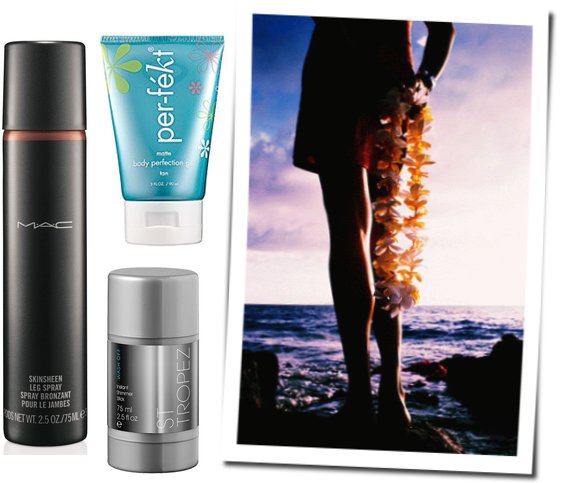 While it's always a good idea to accept the skin you're in, sometimes we want a little boost. And that's where strategic use of makeup comes into play. So before fair-skinned slap on the self-tanner or go out in the sun unprotected, you can get that bronzed glow in an instant with the following items:
If it's a touch of shimmer and color you're after: Try MAC Bronze Everyday Skinsheen Leg Spray ($27). The gel-like liquid comes in two shades (Medium Dark and Dark) and gives a really natural-looking tan, all while drying in a flash. It won't rub off on your clothes, either.
If you're looking for a more matte option: Perfekt Matte Body Perfection Gel ($48) is, well, just perfect. Sweat-resistant, this glimmer-free gel moisturizes the body, all while giving pretty, stay-put, nonshiny results.
But when it's lots of shimmer you desire: St. Tropez Wash Off Instant Shimmer Stick ($20) is a body gloss that has just the slightest hint of universally flattering color, but with plenty of luster to back it up. Thanks to its wide stick applicator, this one glides on in a flash.