How to Get Rid of Puffy Eyes
2 Easy Steps For Curing Tired, Puffy Eyes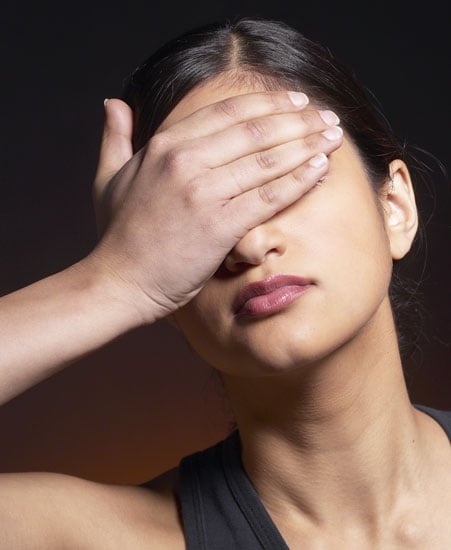 In the spoofy song, "The 12 Pains of Christmas," the singer explores all sorts of holiday-related issues: hangovers (which we have you covered on), rigging up the lights, and batteries-not-included — just to name a few. But one thing he doesn't mention is the puffy, tired-looking eyes that often come from not just overdoing it with rich foods and a packed schedule, but flying, as well. While the exclusion was probably just an oversight, it turns out puffy eyes don't have to be such a problem, after all. Luckily, it's an easy cure:
Step one: "I think the best thing is to use cool, cloth compresses," explains celebrity dermatologist Dr. Harold Lancer. He recommends applying them for about a minute or two and then repeating after about an hour.
Step two: Then, apply a touch of eye cream with hyaluronic acid in it, and it's as easy as that.