How to Get Soft Curls Like Maggie Q's
How to Get Maggie Q's Cool-Girl Curls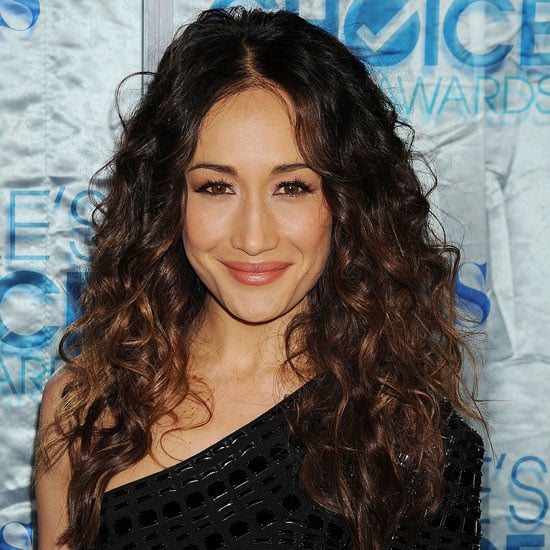 Our jaws hit the floor when we saw Maggie Q's gorgeous curls at the People's Choice Awards. You can get the look at home with tips from her hair stylist, Richard Marin, who created these curls. Find out how to re-create the look when you read more.
Begin by spraying texturizing spray on freshly shampooed hair, and blow-dry hair upside down using Remington's T-Studio Pearl Ceramic Dryer ($40) for maximum volume.
Flip hair back in place and section off into a back area, middle of head, and bang area.
Use three differently sized curling irons (try three-quarter inch, half inch, and one inch sizes) to curl hair. Switch iron sizes for each row of hair to achieve a variety of curls for undone, natural texture. It doesn't matter which size goes with any given row, as long as you use all three within each of the three sections.
When finished curling, shake your hair. (Don't comb or brush it.) Secure the curls with hair spray and you're ready to go.