How to Get Victoria Beckham's Bedhead Waves
Get Victoria Beckham's Bedhead Waves in 3 Easy Steps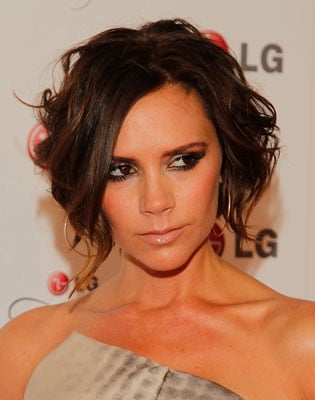 Finding a hairstyle that's stylish, sensual, and easy to do is no simple feat. And thanks to tips from celebrity stylist Ken Paves, who styled Victoria Beckham's voluminous waves she wore to a recent LG phones party in LA, we can all have this covetable, voluminous texture in just three easy steps. "Victoria chose an outfit in a nude shade that was modern, yet feminine, clean, and sexy," Ken said. "I decided the hair needed to be clean [and] simple with some slight texture to seem effortless, just like the clothes," he added. Check out his tips on how to re-create Posh's look at home when you read more.


Apply a shine serum on already-dried hair, using the majority of the product on the ends. Ken used A Shining Soul Volume-Friendly Glosser ($15) from his Ken Paves Self Help line.
Next, use a one-inch curling iron to curl random pieces. For a piecy effect, curl some strands toward the face and some toward the back.
Set with a firm hairspray for hold and shine. Ken used Healthy Boundaries Hairspray ($23), also from his Self Help collection.