How to Give a Self-Tan More Dimension
Two Easy Ways to Give Your Self-Tan More Dimension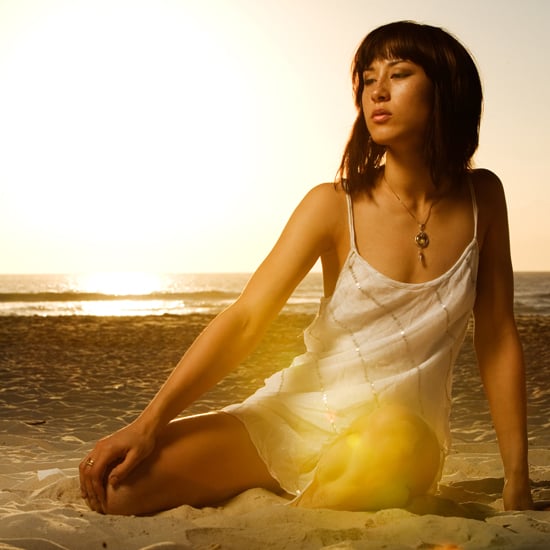 Three things that you don't want to go flat: your tires, a glass of soda, and a self-tan. When it comes to the latter, this is in reference to that dreaded one-note look that people often get after applying a sunless tanning product. There are a few things you can do, however, to keep your faux tan looking glowy and multidimensional, as opposed to flat, muddy, and just plain boring. To find out how to bring new life to a self-tan, just keep reading.
Find your muscle groups: "If I'm wearing dresses, I love to define my calves, partly because I don't have very defined calves," says esthetician Sinead Norenius (and founder of Beautisol). She recommends to start by flexing the muscle (whether it's your biceps, triceps, or calves) so it takes shape. Next, take a bronzer in a shade darker than your self-tanner, and use a blush brush or kabuki brush to darken underneath the muscle to contour.
Illuminate: To elongate the legs, soften, and add dimension, take an illuminating product with a touch of sheen in it and run it down the front side of both legs. The same technique can be done to the collarbone, as well. Tip: in lieu of purchasing a brand-new illuminator, just use what you already have, advises Norenius. In fact, a shimmery, light-toned eye shadow could do the trick just as well.