How to Give Yourself a Facial Massage
How to Give Yourself a Quick, Stress-Relieving Facial Massage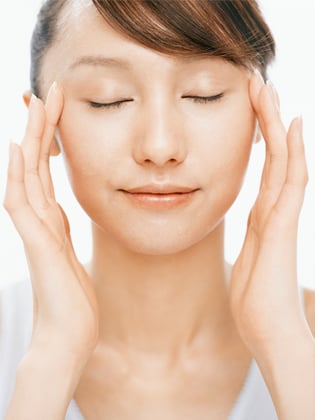 Do you have just a few moments to spare for instant relaxation? Then, it's time for a DIY facial massage. Shiseido's Lien Huynh says that all it takes is a firming face moisturizer, such as the brand's White Lucent massage cream ($52), about two minutes time, and a knowledge of the whereabouts of three pressure points. To find out this quick way to de-stress, just keep reading.
After applying cream, use circular movements to massage each of the following areas on the face:
Both sides of temples.
Under both of the eyes directly below the iris.
Right below both of the inner brow bones.
Slowly count to three for each step and repeat as needed. My guess is that you'll want to repeat often.