How to Grow Out Short Hair
Celebrity Hairstylist Chris McMillan's Tips For Growing Out Your Hair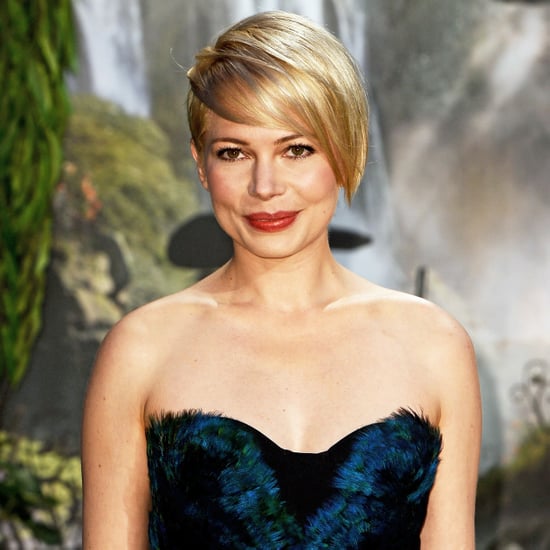 Ever since we learned that Michelle Williams is officially growing out her cropped style, we've enjoyed seeing her hit the red carpet for her latest film, Oz the Great and Powerful, sporting a new look. Her longer layers are growing in, and she's been styling them in an asymmetrical shape. We asked Living Proof's celebrity stylist, and the man behind Michelle's original pixie cut, Chris McMillan, on how to successfully grow out such a short hairstyle. Here are his tips for growing out your hair.
POPSUGAR: What is your best tip for growing out a shorter style?
Chris McMillan: I love hair accessories for something different — headbands, or bobby pins to sweep your bangs to the side. My friend Jennifer Meyer makes these really beautiful hairpins that are embellished, so they feel really special.
 
PS: Should you get trims while you're growing out a pixie?
CM: The only way to make hair grow is not to cut it. Consult with your hairdresser to decide how you want to grow it out: either shaggy like Emma Watson or more of a clean bob. Then once you have a really good haircut, don't go back for three months. Keep it healthy until then with a really good shampoo, conditioner, and mask.
 
PS: Any styling tips to get through the awkward phase?
CM: I like to experiment with different looks: punk-rock chic like Miley Cyrus one day and sleek like Anne Hathaway the next. One of my favorite products is Living Proof's Amp2 ($24). It creates this amazing volume on short, layered cuts. You just spread a tiny bit on your fingertips, and then you can put it on the ends of the hair and in your bangs to make everything feel more textured. And it also gives you this great, lived-in texture; it's like having second-day hair on the first day.