How to Grow Out Undercut Hair
How to Grow Out Shaved Sides With Tips From Rihanna's Stylist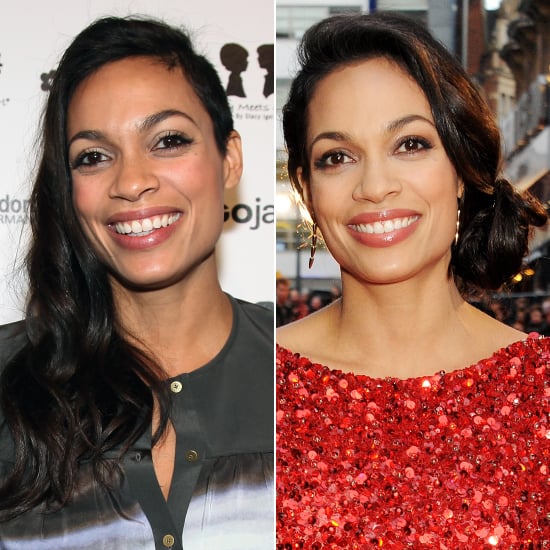 So you jumped on the undercut bandwagon, now what? Growing out shaved sides or even a short pixie doesn't have to be a painful process; just follow Rosario Dawson's example. Rosario covered her shorter side with a sideswept chignon at last night's Trance London premiere. Her polished look is just one way to disguise shaved hair. Ursula Stephen, the stylist behind Rihanna's famous undercut, shares her tips for lengthening the look gracefully.
"For short haircuts, you want to keep tapering the back and sides and let the top grow out over the layers, and then as it grows it will keep going over into a bob," Stephen explains. "But the number one tip is patience." You can expect to see many more one-sided looks as Rosario's hair grows out in the coming months. But what if you went for the double-sided mohawk look à la Rihanna?
"If you shaved both sides off, I think it's always good to let one side grow back fully," Stephen says. "When I did Ri, we shaved both sides. When we decided to let it grow back, we kept cutting one side and let the other wolf out, and then we'll switch it over. Your other option is to add extensions in."