How to Hide Blunt Bangs
Camilla Belle Will Take Away Your Fear of Bangs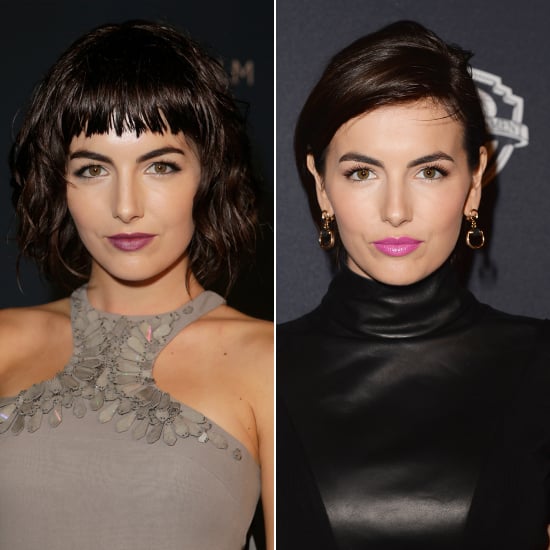 The biggest issue that keeps women from adding a set of fringe to their style is the fear of commitment. For better or worse, you're stuck with blunt bangs, through the awkward growing-out phase, until they seamlessly blend into the rest of your hair.
Well, Camilla Belle effectively removed our fears this weekend, when she seamlessly swung between her new, heavy fringe and a bangless style in less than 24 hours. On Saturday, Camilla stepped out sporting her hair in a sleek, straight style. Her deep side part dramatically concealed her bangs, save for a few loose, wispy pieces along her hairline.
To mimic the style at home, start with damp hair and apply a strong hold mousse, like Vidal Sasson Pro Series Mousse ($4). Next, part your hair deeply to the side, making sure your bangs incorporate into the rest of your hair, and blow-dry with a round brush. The trick is to focus the heat along your bangs and the hair it is blended into so it dries together. Once your hair is dry, apply a pomade, like Serge Normant Meta Form Sculpting Pomade ($25), for extra hold. And when in doubt, a strategically placed bobby pin can provide even more hold . . . and an adorable accent.