How to Highlight Hair Blond
3 Different Ways to Do Blond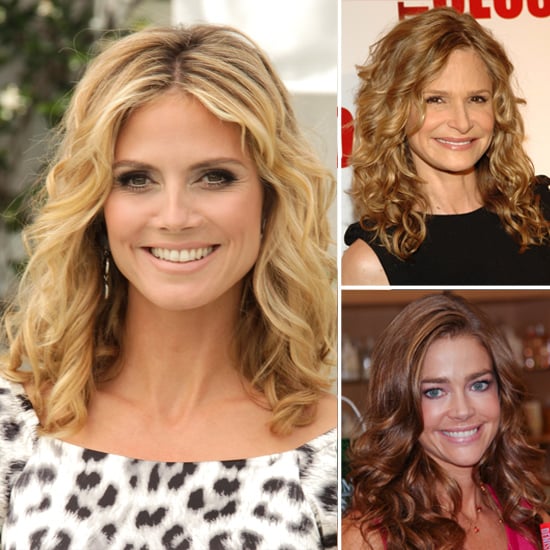 When temperatures dip, lightening your hair might not be the first thing on your mind, but when done correctly, it can end up being a change for the better. When going blond, however, "You don't want to look like everybody else," advises celebrity colorist Michael Canale, who counts stars like Jennifer Aniston, Heidi Klum, Kyra Sedgwick, and Denise Richards among his clientele. He adds, "When people go that full-on blond, they look just like that person sitting next to them, [but] tying it with the natural always keeps your identity." Be sure to check out how Canale creates Jennifer's signature highlighted look, but, first, learn how to get Heidi, Kyra, and Denise's versions of blond when you keep reading.
Heidi Klum: When lightening your color, be careful you don't go too pale around the hairline, or it can wash you out. To avoid this from happening, Canale recommends highlighting about a quarter-inch from the hairline, so that it blends more fluently with her coloring overall. It's the same technique he uses on Heidi.
Kyra Sedgwick: If you are a natural blond, then follow this tip. "Instead of really making her lighter, we do more paper-thin highlights to create her look, because she's already a natural blond," says Canale. He then uses gold overlays for depth and warmth.
Denise Richards: "Some people just don't look good with brunette hair," Canale admits. "We're taking her back to blond now — so we went from medium to light and we'll go into blond the next time. She just looks better with blond hair."