How to Keep Face Powder From Looking Cakey and Chalky
How You Can Avoid Powder Problems on Your Big Day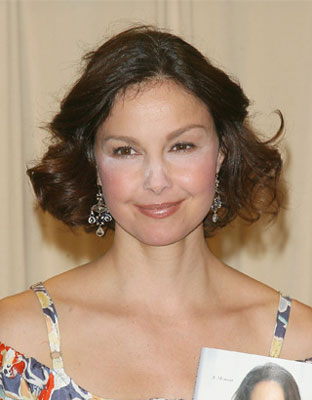 Yesterday while signing copies of her new book, All That Is Bitter and Sweet: A Memoir ($14), Ashley Judd experienced a common makeup mishap: visible face powder marks. While many celebrities have also had similar incidences, chalky-looking makeup on your wedding day (or any other day, for that matter) is easy to avoid. Find out five tips for powder perfection when you read more.
Go sheer: In lieu of using a white or tinted powder, go with a translucent or sheer loose powder that's been finely milled, which is less easy to detect. Avoid anything too matte or with a full-coverage formulation. Remember: the purpose of a powder is to lightly set makeup and reduce shine, not mask the skin.
Soak it in: Before applying powder, apply any cream- or liquid-based items (moisturizer, foundation, etc.) first to avoid any clumping or caking, allowing the products to completely dry pre-powdering. Also, don't be afraid to use oil-blotting papers before and after your powder to soak up any excess moisture.
Getting it on: For the best results, use a fluffy brush to lightly distribute powder, tapping off any product overage to get a more even coverage. If you use a velour puff, lightly roll it over your skin instead of swiping or tapping it on.
In the zone: Avoid powdering the eye and mouth areas, which are areas that can cake easily. Instead focus the powder application on the T-zone, again using oil-blotting papers when needed.
Say cheese: Now that you have these tips at hand, be sure to check out celebrity makeup artist Jillian Dempsey's advice for looking dewy, not shiny, in photographs.