How to Keep Matte Nail Polish From Chipping
Make Your Matte Polish Last in 5 Steps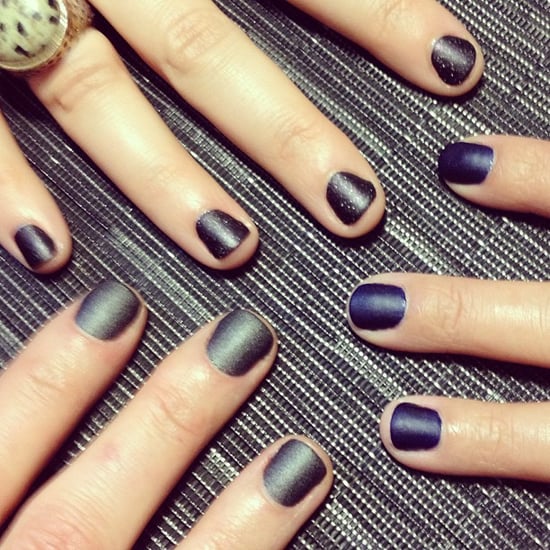 There's no denying that matte nail polish is the It finish right now, but while matte has a very fashion-forward appearance, the problem is that it just doesn't wear as long as regular polish. While chips can sometimes lend to the cool factor, they're typically unwanted. To find out some of our tips for getting the most out of your matte finish, read more.


Face the facts: Matte formulations aren't as long-wearing as their shinier counterparts. Matte is a trend, after all, so take it as an opportunity to switch up your polish more frequently with some very of-the-moment shades.
Top that: Since it is not recommended that you use both a base and top coat for matte polishes, two surefire ways to make regular polish stay longer, why not turn your regular polish matte instead? A matte top coat is the perfect solution. Try Deborah Lippmann Flat Top Matte Topcoat ($20), Essie Matte About You Finisher ($10), or Jin Soon Matte Maker Topcoat ($18).
Patience, my friend: Matte polish has a tendency to dry quickly, so to help keep it looking great longer, paint in thin layers, allowing each layer to dry completely before applying the next coat.
Oil-free: Matte nail polish and oily products go together like, well, oil and water. They just don't mix. Avoid lotions and cuticle creams. As an added precaution, use nail polish remover before painting your nails matte.
Here's a tip: Since most chipping starts at the tip of the nail, follow this easy step: simply paint a vertical swipe of polish at the end of your nail to keep chips at bay.