How to Know If You Have Rosacea or Acne
5 Ways to Know If the Acne You're Fighting Is Really Rosacea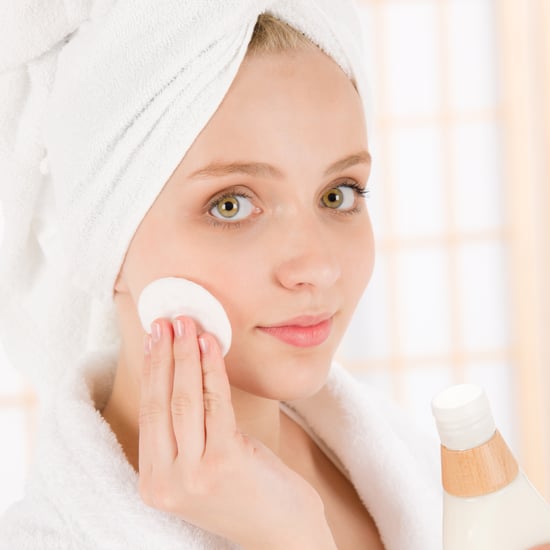 Had a bad breakout of bumps on your cheeks and chin that just won't go away? Experiencing a lot of redness? What you're dealing with may be a very common skin ailment, type 2 rosacea — not acne — and your course of treatment could be exacerbating the problem. Rosacea is commonly mistaken for acne because the bumps look so similar, but some treatments that help reduce acne flare-ups can actually make rosacea much worse. Be sure to see a dermatologist for either acne or rosacea, but here are quick tips to help you spot the signs of rosacea.
Are you fair-skinned and female? Rosacea can happen to anyone, but it's extremely common in those with paler complexions, and three times more common in women than in men.
Do you have any visible veins in your face? If you can see little red veins in the skin on your cheeks, nose, or chin, you may have telangiectasias, a symptom of rosacea.
What do your bumps look like? Rosacea papules are larger, like nodular acne, but have no visible fluid. They never come to a head, but can stay on the skin for about a week. You shouldn't try to pop them, but if you do, what comes out is a more solid "snake" of material. Rosacea can also produce big pustules, but these can also be from more traditional acne.
Is your skin ruddy? If you've got very red cheeks, you flush frequently, or just generally experience a great deal of skin redness, you may have rosacea.
Do you have a lot of eye irritation or dryness? About half of all people with rosacea also experience eye irritation, so if you have some of the other factors listed here as well as frequent dry eyes, rosacea could be the culprit.