How to Lighten Your Hair Color
Lighten Your Hair With Gorgeous (Not Garish) Results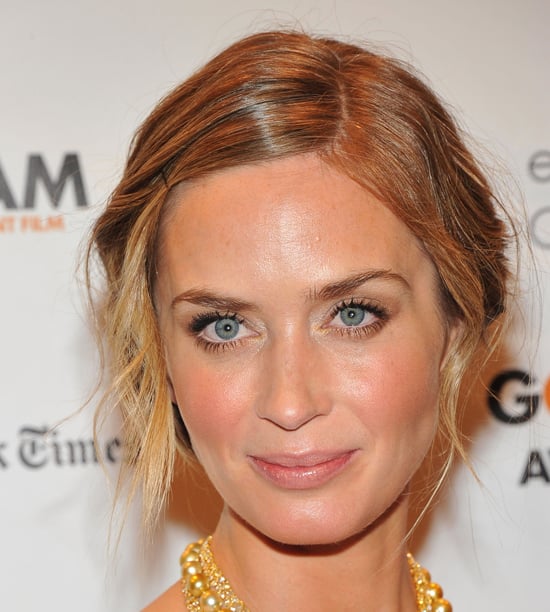 Taking your hair from a deep hue to a light one can either be a positive experience or a horrifying nightmare. While you want your hair change to be obvious, subtlety is key. Emily Blunt proved this with her blond color choice. With the right know-how, you can pull off a gorgeous — not garish — color changeup. Learn how, after the jump.
Pay attention to your layers: The thing that makes Emily's hair work so well is that her highlights are concentrated to the top most layers and slowly cascade to the lower ones. Her bottom-most layer isn't a far cry from her previous color, which helps this new change blend seamlessly.
Include your brows: You've seen it before — a friend goes from mousy brown to peroxide blond but forgets one important detail: her eyebrows. A two-toned hair palette is not a good look for anyone. Take a page from Emily's book and lighten your brows, but don't worry about matching the color exactly to your hair, as long as you stick to the same color family.
Update your makeup: Emily has swapped out the dark liner and deep shadows she's been wearing with her brown hair for a more golden palette. Different hair colors call for different makeup shades, so make sure to update your makeup bag accordingly. Pinks and golds work for lighter hair, while darker colors can work with browns and maroons.
Go to a pro: Let's face it, a color changeup this drastic should only be left to a professional colorist. But don't go in empty-handed. Bring photos, talk to your stylist, and explain what you'd like to do with your hair. They'll be able to help you transition in the right direction.