How to Make a Garland Headband at Home
How to Make a Rosette Headband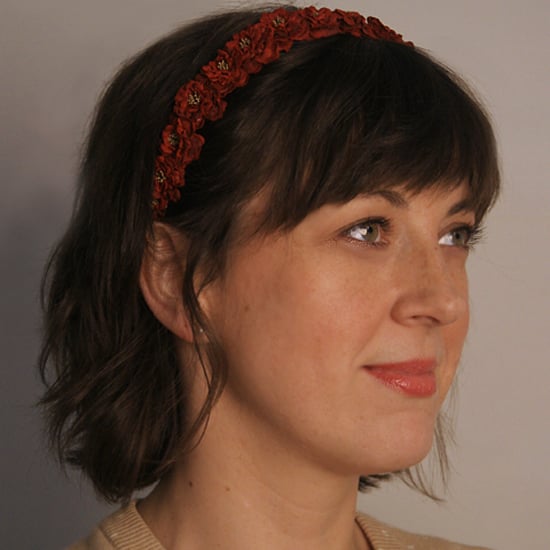 Garlands have been all over the place lately, but although they're gorgeous, they're also a touch over the top. Get the same festively floral look in a much more wearable form with this pretty, easy-to-do rosette headband. To see how, check out our instructions below.
Rosette Headband
You will need:
One headband
One or two sprigs of small silk flowers in the color of your choice (just make sure there are at least 15 or so "buds" on your sprigs)
Glue dots or a glue gun
Scissors
Directions:
Cut your flowers off their stems, making sure to cut very close to the base. Otherwise, they'll stand up off the headband and look goofy.
Starting at the top of the headband, begin gluing on your flowers. You want them close enough for the petals to touch, but not so close that they're right on top of one another.
If you have differently-sized flowers, use the largest ones on the top and get gradually smaller with them towards the ends.
If you used the glue gun, give it a few minutes to set (preferably standing up). Otherwise, you can pop it on right away.