How to Make Makeup Look Flawless
3 Ways to Flawless-Looking, Cake-Free Makeup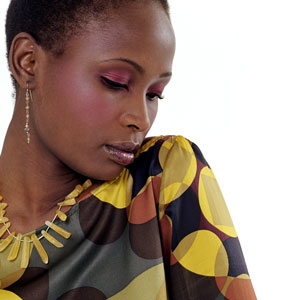 Cakey makeup does not a happy woman make. And that's why I asked Debbie Zoller, Castle's makeup artist (and former makeup artist on Mad Men), how she manages to make the characters on the show look like they're not even wearing makeup at all — even though they're often wearing loads of it. While Debbie's tips focus mainly on her methods for TV, her steps apply to real life just as much. Find out her helpful pieces of advice on staying smooth when you read more.
It's all about the skin: "First and foremost, you want to start with good skin," says Zoller. "If you've got skin that's really dry, then the makeup is going to grab — no matter what you put on someone's face. So you want to make sure you are starting with a good palette." For an immediate fix, moisturize with a deeply hydrating mask. Zoller recommends Kate Somerville's Quench Hydrating Mask ($45).
Prime time: "Then, I'll put a primer on," says Zoller. "A primer is kind of a barrier between their skin and the foundation and everything else you put on top." Her favorites? Paula Dorf's Perfect Primer ($36), and for a silicone-free option, try Korres Face Primer ($28).
The power of powder: Zoller tries not to put on too much powder, but she does use different kinds of powder throughout the day. If she applies a setting powder first (which has more pigment to it), then she'll switch to a lighter mineral powder (which won't sit on the skin) as needed for touch-ups.