How to Make Your Eyes Look Bigger
Get Eyes That Pop with These Tips
As POPSUGAR editors, we independently select and write about stuff we love and think you'll like too. If you buy a product we have recommended, we may receive affiliate commission, which in turn supports our work.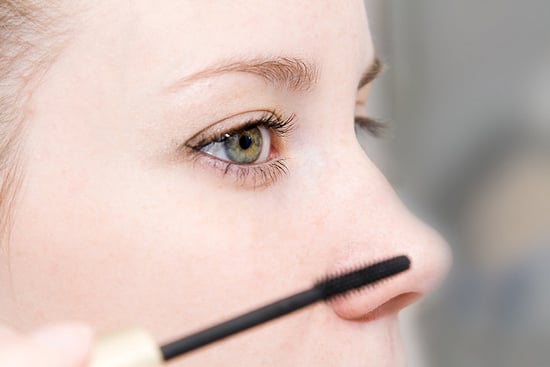 Want your eyes to stand out a little more than they already do? Faking bigger, more open eyes than you actually have isn't as difficult as you think. You just have to get a little crafty in the makeup department. Find out how to ace the look when you keep reading.
Start by using black eyeliner to draw a thin line from the inner corner or your lash line all the way to the outer corner. Optional: thicken the line at the edge of your eye for a more dramatic look.
Next, sweep on a neutral eye shadow as a base. Then accentuate your crease with a shadow that's a few shades darker, bringing it down around the outside of your eye and blending it in toward your lash line. An eye shadow duo like Clinique Color Surge in Like Mink ($20) will give you good complementary options.
Using a white eye pencil, line your lower waterline. This optical illusion seemingly extends the whites of your eyes, making the entire eye appear larger.
To clean up the look and open the eye even more, take the same shadow that you filled in your crease with and swipe it along your bottom lash line with a thin eyeliner brush. Blend the line to soften it and keep it from looking too harsh.
Finish by curling your lashes and applying two coats to the top only.
Source: Flickr user A Chilling Soul