How to Make Your Own Acne Gel
Make Your Own Soothing Acne-Fighting Gel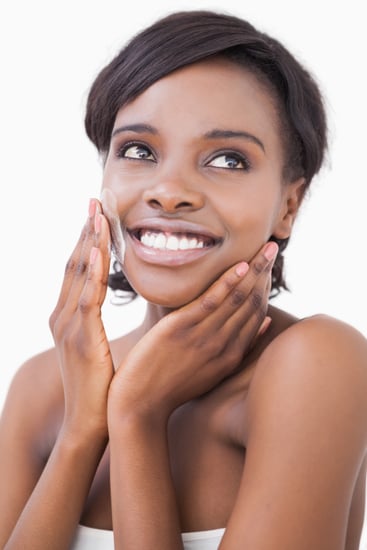 Gone are the days when splotchy white zit cream was the cure-all for the pimple blues. Gone also is the notion that you have to sacrifice using natural ingredients for chemicals in order to get the acne-zapping job done. In Sophie Uliano's book Do It Gorgeously, the eco expert has lots to say about how we can go DIY with natural ingredients. Her soothing acne gel recipe is perfect for calming inflammation and preventing breakouts. It includes marigolds (which contain natural acne-blasting salicylic acid), bacteria-fighting tea tree oil, and just a dash of vodka. Get the instructions when you read more.
Ingredients:
15 marigold flowers
2 cups of filtered water
1 packet of vegetable gelatin
15 drops of tea tree oil
4 teaspoons vodka
Directions:
Boil the water. Place the marigolds in a glass bowl and pour the boiling water over them. Let steep for about 1/2 hour.
Using a blender, mix the flowers and water together for about 30 seconds.
Strain the mixture, using cheesecloth, into a glass measuring cup.
In another glass bowl, mix 2 tablespoons of filtered, cool water with the gelatin. Slowly add the marigold mixture, and stir to blend.
Then, add in the vodka and tea tree oil, mixing very well to remove any clumps.
Finally, use a funnel to dispense the acne gel into a 4-ounce pump. Your gel will last for about eight weeks, stored in the fridge.