How Many Nail Polish Coats Do You Apply?
How Many Coats Do You Apply?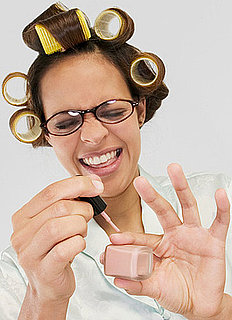 When it comes to polish, I love pigment. I'm that crazy girl going for three or more swipes with a brush, until even the most transparent shade looks like a generously applied coat of house paint. (Of course, if the color's already good and thick, I'll just put on one coat.) Other people are less into having their polish stand out as much, or aren't big fans of opacity in general. So what about you? Does your number of coats vary or do you always apply the same amount? Do you even wear polish, for that matter?