How Much Sunscreen to Use Every Day
Sunscreens You Won't Mind Wearing Away From the Beach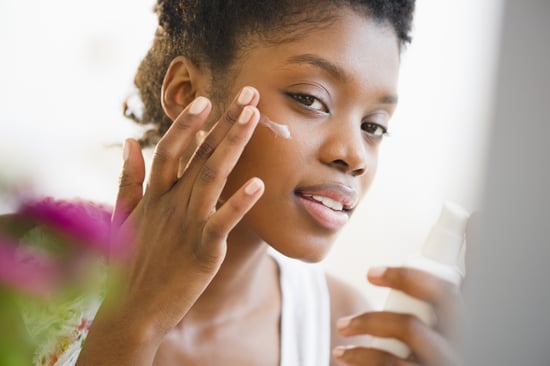 We know you're committed to wearing sunscreen on your vacation, but do you fall off the wagon when the seasons change? Ultraviolet rays can reach your skin even on overcast days, so protecting yourself should be a year-round endeavor. That's why these sunscreens are winners; they're so light that you'll actually want to wear them every day. Learn how to add them to your regular skin care routine when you read more.
Face:
Foundation with SPF may not be enough. If you're using less than a nickel-sized amount of product, you're probably not getting adequate protection. To be safer, apply a moisturizer with SPF 15 or higher as a base instead. Use blotting papers or powder before you apply foundation to absorb any excess oil. Try a mineral-based formula that you can swipe on over your makeup; we like Peter Thomas Roth Instant Mineral SPF 30 ($30).
Lips:
Yes, lips need sun protection, too. Apply a lip balm with SPF to create a smooth base for lipstick. Try Nivea Kiss of Protection SPF 30 ($3).
Body:
Unless you can pull off smelling like a coconut — and if you can, our hats are off to you — beachy, scented sunscreen may be less practical for everyday use. A lighter lotion, such as Kiehl's Creme de Corps SPF 30 ($28), provides sun protection while moisturizing. Consider carrying a travel-sized sunscreen so you'll reapply on exposed skin spots like your hands. We like Supergoop! City Sunscreen Serum ($20).