How to Pack For a Beach Vacation
Getaway Guide: Your Beach Vacation Check List
As POPSUGAR editors, we independently select and write about stuff we love and think you'll like too. POPSUGAR has affiliate and advertising partnerships so we get revenue from sharing this content and from your purchase.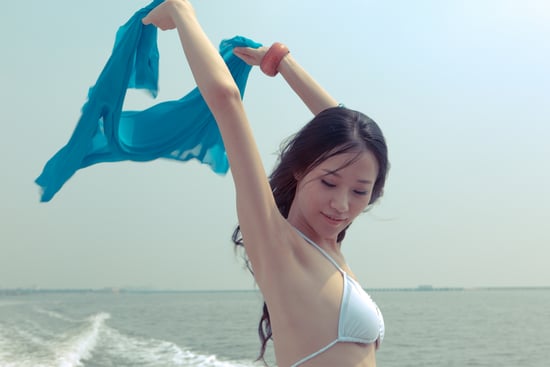 Not all end-of-Summer vacations are created equal, especially in terms of packing. Different locations call for alternative beauty routines and products. So what are the essential things to back when you're headed for the ocean or lake over this upcoming Labor Day weekend? If sand, sea, and surf are on your agenda, here's what you'll need to stay protected beautifully.
Face moisturizer with SPF: Keeping your skin quenched and protected are top priorities when you're lying in the sun. Grab a moisturizer with an SPF of 30 or higher, like Yes to Blueberries Age Refresh Daily Facial Moisturizer SPF 30 ($20), to keep your skin nurtured.
Waterproof mascara: Heat and humidity near the beach are public enemy number one when it comes to makeup. Try Maybelline Volum' Express Waterproof Mascara ($7) to keep your eye look from melting.
Frizz-fighting serum: Wrangling frizzy hair while you're trying to relax on vacation is the pits. L'Oréal Eversleek Precious Oil Treatment ($11, originally $13) depoufs hair and adds instant shine.
Aloe vera spray: Fell asleep in the sun and woke up looking a little red? Keep an aloe vera mist in your beach bag, like Hampton Sun Hydrating Aloe Mist ($28), to soothe skin and aid in healing.
Lip and cheek stain duo: Sometimes all you need is a pigmented balm to complement your tan. Three Custom Color Lip and Cheek Stain ($23) does double-duty in case you want to add some color to your cheeks.
Dry shampoo: Between the salt water and sun, hair can take a beating after a day in the surf. Keep your beachy waves looking great by spraying Serge Normant MetaRevive Dry Shampoo ($15) instead of washing and drying your hair.