How to Part Hair Down the Middle
5 Tips For Parting Your Hair Down the Middle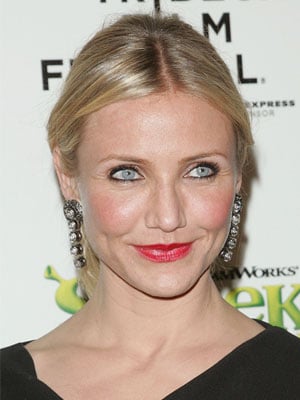 There is some element of truth in the old tale that parting your hair down the middle can look extreme and unflattering. And while that's correct in some very rare instances, a middle part can actually look quite lovely. Perhaps you split your hair in the middle already, you're a part-your-hair-to-the-side kind of girl, or you just go with the flow. Whatever the case, celebrities like Jessica Simpson, Zoe Saldana, and Cameron Diaz have all been going for this middle-part look as of late. Here are some tips on what to avoid and what to embrace with this style when you read more.
Symmetry: If you have a slightly crooked nose or somewhat unaligned eyes (like me), a severe straight-down-the-middle part can have a tendency to highlight what you don't want to highlight. Instead, go for a part that's just a wee bit off to the middle. You'll still get the same effect but with more flattering results.
Softer styles: If you're dead set on going for exactly in the center but are worried about it being too extreme, just create a smaller part instead, which looks a bit softer. You can also try starting your part in the middle at the hairline, and veer slightly off-center to the side as you work your way back. Another trick? Still part your hair down the middle, but use your fingers to create a not-too-perfectly-straight part you'd get from a comb.
Widow's peak: If you have a widow's peak, a middle part can work for you too. You don't have to fight the natural parting of your hair, but you can coerce it to lie flat by combing damp hair tautly with a brush, followed by a blow dryer to set.
From boho to sleek: Middle parts on long hair create a bohemian, laid-back vibe. To transform the look into a sleek nighttime style, break out the flat-iron to create straight locks. Keep your makeup clean and simple so as to not compete with your more severe hairstyle.
Do it up: If you're considering wearing your hair back, take some inspiration from Cameron, who wore this loose, slightly off-center part with a wavy ponytail. For something more formal, slick your hair back into a tight bun to showcase your center part.