How to Perk Up Your Hair, Makeup, and More
5 Pick-Me-Up Beauty Tips, From Your Head to Your Toes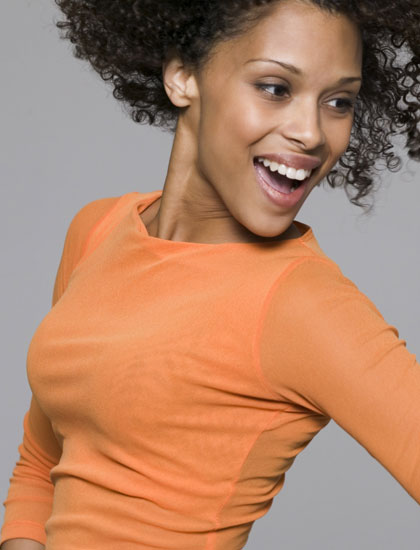 Between work and the daily grind, all of us can look or feel a little rundown every now and then. But luckily, there are a few easy ways to get an instant pick-me-up, from your head down to your toes. To see five ways to revitalize, just keep reading.
Your hair color: Yellow plus brown equals instant richness and brightness? That's right. To bring your hair color back to life, you don't need an expensive dye job. All you need is a little knowledge of how to blend different color conditioners together to create hair hue-enhancing effects.
Your eyes: To quell puffy eyes and dark circles, celebrity esthetician Kate Somerville recommends you use two warm tea bags, eye cream, and two chilled spoons. See her advice in action here.
Your complexion: "The best approach to perk up the complexion is to apply a dash of blush to the upper apple of the cheek," explains Vincent Longo. "This will give the face an immediate uplift and brighten the day beautifully."
Your chest: The key to a boosted bustline? Use a bronzer to create a "Y" shape and highlight to create the illusion of a more rounded, lifted shape.
Your feet: Feet can take a beating no matter the season, so get them soft and smooth again with a simple

DIY

scrub that uses three kitchen ingredients: sea salt, olive oil, and brown sugar.