How to Prevent Concealer From Creasing and Caking
How to Stop Concealer From Creasing and Caking
As POPSUGAR editors, we independently select and write about stuff we love and think you'll like too. If you buy a product we have recommended, we may receive affiliate commission, which in turn supports our work.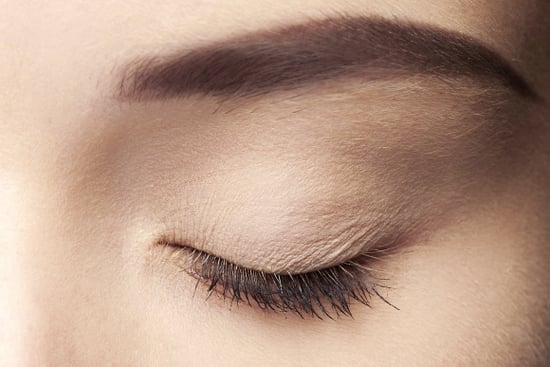 Creasing, caking eye makeup is a surefire way to highlight every fine line and wrinkle. But luckily, there are a few products and techniques you can employ to avoid the cracks from settling in, especially under your eyes. To find out how to keep your concealer looking fresh and even, read more.


Prep: Apply thin layer of a lightweight gel or gel/cream moisturizer, like Bliss Fabulous Everyday Eye Cream ($30).
Choose the right color: If you're wearing the wrong kind of concealer, it can actually create a caked-on effect. Pick one with a lightweight, creamy texture, such as Nars Concealer ($23) or CoverGirl Smoothers Concealer ($6), in a color about one to two shades lighter than your skin tone. As a general rule of thumb, if it looks ashy on, it's probably too light, but it it doesn't brighten enough, it's probably too dark.
For really dark circles: If you have dark circles, consider applying a peach corrector first to counteract the greenish-purple tones. Layer on more as needed, remembering to let the product dry in between applications. A concealer in a tone one shade darker than your skin tone can sometimes blend in with darker circles more naturally.
Apply: Using a small tapered brush, start at the darkest part of the under-eye area and lightly tap on concealer. Pat with your ring finger to help set.
Powder: The jury's out on this step, but to help keep all your products from slipping, and therefore caking through the day, some people like to lightly dab on a translucent, yellow or white (for superpale skin) powder as the final touch.
Touch-ups: To refresh your concealer throughout the day, a little dab of eye cream will bring it back to life, helping to redistribute any errant product.