How to Prevent Dry Skin in the Fall
How to Stop Itchy, Dry Skin Before It Starts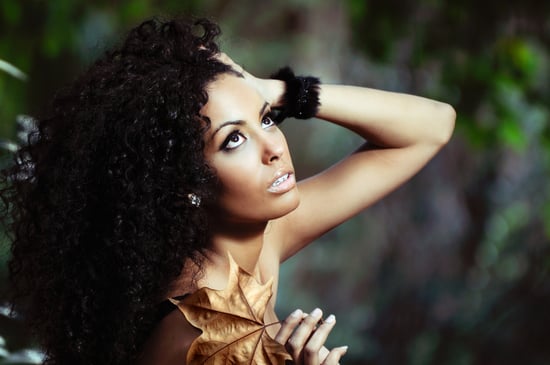 Unless you live in the tropics (lucky!) your body will be buried under tights, scarves, and sweaters for the next few months. But if you neglect your skin now, you'll have to pay come Spring — if not earlier. If you're prone to getting dry, itchy, scaly skin, heed these easy body care tips.
Exfoliation will keep your skin from turning dull, scaly, and gray. Select a scrub to use twice a week, or mix up a sloughing potion of sugar and oil. You can also amp up your circulation by adding dry brushing to your routine. Brush upward and sideways toward your heart to get the best benefits.
A hot bath or shower can actually dehydrate your skin. Try to keep your wash routine under five minutes — it's better for both the environment and your body. Switch up your body gel for a creamy cleanser. Better yet, indulge in a bath with milk and honey.
The one thing that flaky skin craves is moisture. Reach for heavier oils like olive and castor to keep skin soft. Or you can try using creams with primary ingredients such as cocoa or shea butter. To get the maximum hydration, avoid rubbing dry after the shower. Pat lightly, then apply your lotion of choice to damp skin.
Plummeting temperatures mean more dry air. Cold air doesn't hold onto moisture well. Along with your heating system, that contributes to dry, itchy skin. Plug in a humidifier to keep parched skin at bay while you're at home.