How to Prevent and Fix Self-Tanner Streaks
3 Ways to Avoid Self-Tanner Streaks and Blotches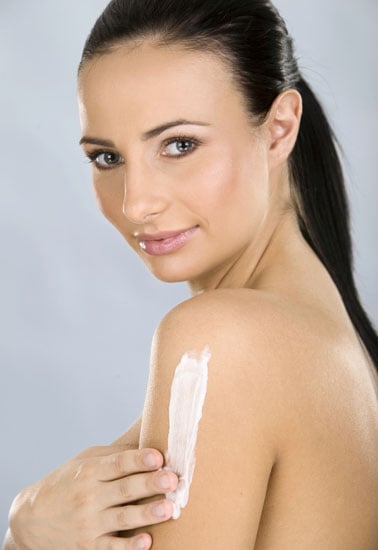 Applying self-tanner is a great way to get a tan without the sun's harsh effects. But whereas the product can be a life-saver (literally), it also poses a conundrum, often marking its presence in the form of patchy, blotchy marks and streaks on the knees, elbows, fingers, and toes. "I always tell people, it's [self-tanner is] like makeup. You just have to practice a little bit," explains Sinead Norenius, a tanning expert and founder of Beautisol, an environmentally-conscious sun-care line. To see her advice on preventing tanning mishaps, just keep reading.
In the buff: Immediately after you've applied self-tanner, use a dry washcloth to lightly buff areas that tend get patchy (like on the wrists, elbows, and back of the heels). "It will absorb any excess product and will soften into those lines because anywhere where you have folds or wrinkles, it picks up some of the color. It's a really soft feathering look," Sinead explains.
Q-Tip tip: If you have any dark spots or freckles that you don't want to get darker, simply take a dry or slightly wet Q-Tip over these areas to take off some of the tanner.
Avoid the finger(s): The fingers have a naturally wrinkly texture, and that's why Sinead says you should stay away from applying tanner directly to the hands. Instead, take your fingers and rub them on a place of your body where there might be some tanner residue, and let that pick up some of the color. "It's much softer and easier to feather into your fingers and toes instead of trying to apply a heavy layer," she advises.