How to Prevent Greasy and Oily Bangs
How to Prevent Greasy Bangs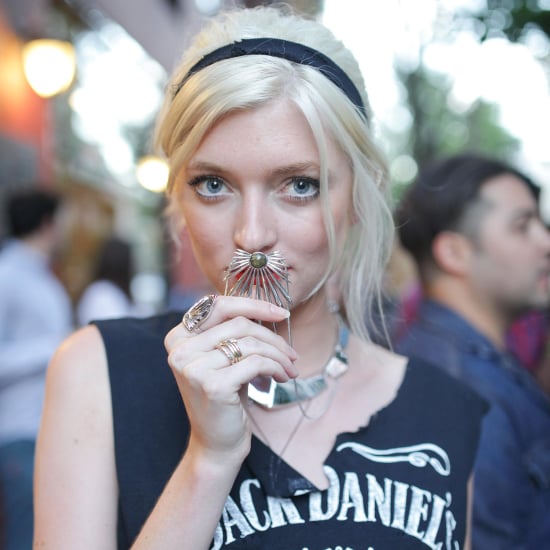 If you have bangs, then you've likely battled greasiness, especially during the Summer or after a workout. By following these tips below, you'll be well on your way to oil-slick-free strands.
Break out the dry shampoo: Use baby powder or a dry shampoo, such as Bumble and Bumble Hair Powder ($35), between shampoos to tame the oily factor.
Pin them back: Obvious, yes. Greasy bangs? No. Try a cute hair accessory instead. These Rainbow Bobby Pins from Urban Outfitters ($8) should do the trick.
Just wash your bangs instead of your entire head of hair: A shampoo with an oil-control formulation will work wonders for bang-only cleansing. Try Dove Hair Therapy Nourishing Oil Care Shampoo ($7).
Don't condition them: Condition your hair but not your bangs.
Keep your complexion oil-free: Try a water-based foundation like Revlon Colorstay For Combo/Oily Skin ($12), and touch up with a face powder as needed.
Keep your hands off: Oils from your hands can make an oily situation worse, so keep them away from your face.
A little dab will do you good: Use blotting papers when you feel your oil glands going in overdrive. Try Clean & Clear Oil Absorbing Sheets ($6) to mattify an oily complexion.
Blow-dry: Run a blow dryer over your bangs to absorb excess oil. It might not work for extreme oiliness, but it's an easy temporary fix.