How to Prevent Retin-A Stinging and Rough Patches
4 Ways to Prevent Retin-A Flare-Ups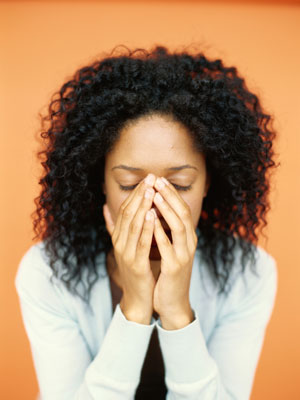 Adult acne is the pits, and recently, due to a particularly terrible bout with it, my dermatologist prescribed me a tretinoin (aka Retin-A) gel to combat my bumps. While I see a marked difference in the appearance of pimples, one side effect I don't love is scaly, irritated skin. Peeling is part of the process of using tretinoin, but you can minimize the side effects with these tips.
Easy does it: Ease your skin into the treatment by starting out with a small amount per application. Also, if you're instructed to apply your cream or gel both day and night, apply just once per day, gradually increasing your recommended dosage as your skin becomes accustomed to your new regimen.
Mix it up: If you're getting rough, scaly patches on your face, simply mix your Retin-A with a mild moisturizer. It won't alter the benefits of your prescribed treatment, and it will help to soften the skin.
Skip it: If your skin's really hurting, just skip a day or two to let your skin readjust.
Go mild: Other acne-fighting ingredients, like salicylic acid or benzoyl peroxide, might prove to be too irritating when used in combination with Retin-A. A mild soap, moisturizer, and sunscreen are probably all you'll need.