How to Protect Hair From Humidity
5 Tricks For Humidity-Proofing Your Hair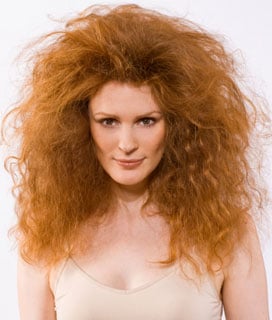 While humidity can be great for keeping your skin soft and supple, it can also be rather disheartening. How many times have you walked out of the house with freshly styled hair, only to have your coiffure looking totally unkempt three seconds later? If the humidity's got you down, there are a few tricks you can use to beat it at its own game. So to find out how, just keep reading.


Go natural: If your hair is curly or wavy, this is the time to let your texture do its thing. Use plenty of conditioner to keep hair hydrated, and apply a curl defining cream before you blow-dry.
Good old-fashioned hairspray: You may not be a big fan of Aquanet Extra Super Hold ($3.50) on a day-to-day basis, but when it comes to humidity, this standby will keep the frizz down and your hair in place. Instead of giving yourself a heavy spray '80s-style, give your whole head a single, light spritz.
Use an antihumectant: If you have major humidity issues, products that repel moisture can be a total lifesaver. Something like Aveda Brilliant Anti-Humectant Pomade ($19) will keep your hair soft and moisturized and get rid of frizz, too.
Leave your hair a little damp: Overdrying can result in frizz, so be sure to stop the hair dryer before the hair is completely dry to keep the frizz down.
Rinse your hair with cold, cold water: Right before you get out of the shower, blast your strands with the coldest water you can stand. This step will help seal the cuticle, helping to put frizz in its place.