How to Protect Your Face in the Summer
4 Ways to Keep Your Face Fresh When It's Hot Out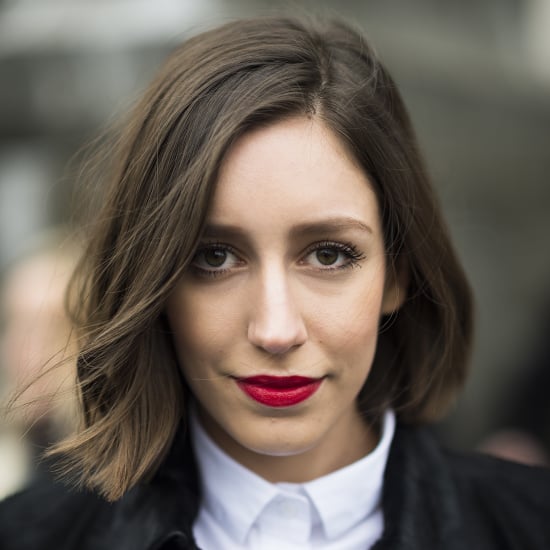 While the good things about Summer (fireflies at dusk, piña coladas by the pool, fresh caprese salads) outweigh the bad, there are still some challenges that this warm-weathered season poses. Hair color can fade in the sun, and those harmless-looking espadrilles you just bought may even leave you ridden with painful blisters. And when it comes to your mug, makeup slippage and sunburns are just a few setbacks you may encounter. Fret no more. Learn four tips for getting a fresh face — even when faced with sun and sweat — when you keep reading.
1. Use a primer: A mattifying primer is your secret weapon. "Apply right under your SPF/moisturizer, and there will be no more slip-and-sliding," says Jasmina Aganovic, founder of of age-specific skin care brand Stages of Beauty. Her recommendations: Korres Pomegranate Mattifying Primer ($33) and Make Up Forever All Mat primer ($47).
2. Stick to the basics: No need to fuss with complicated skin care when temperatures are soaring. Just stick with a simplified routine of a cleanser, toner, and moisturizer with SPF, and you'll be good to go. "Anything with antioxidants is also great to help the skin with the extra damage repair it needs in the Summer," Aganovic says.
3. Come prepared: While out and about, be sure to keep sunscreen stashed away in your purse for reapplication, along with a toner for an instant refresher.
4. Know the number: For optimal protection, go with a sunscreen with an SPF of 30 to 50. "An SPF of 30 simply means you can stay outside and not burn 30 times longer than if you weren't wearing a sunscreen," she says. In addition, SPF 30 can filter out about 97 percent of the sun's rays. Just remember to apply about a tablespoon of sunscreen to the face — and don't forget the neck, unless you actually want to talk turkey.