How to Remove Glitter Nail Polish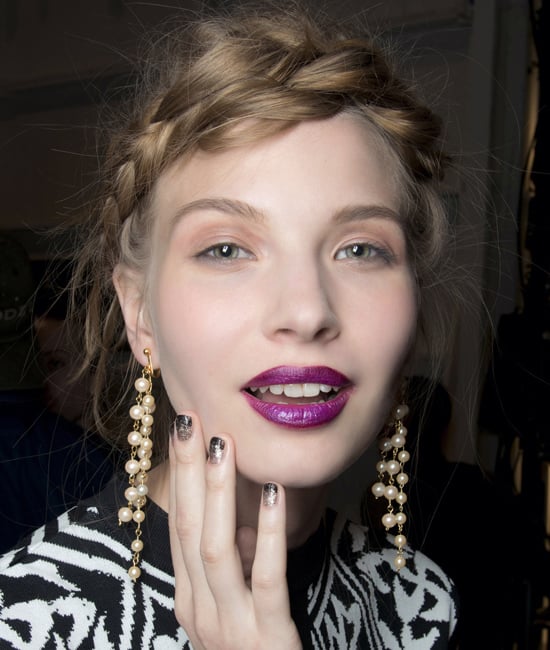 The holiday season is rife with glitter nail polish of all sorts, from flakies to hexagon shapes to everything in between. And while this variety of lacquer is festive and fun, the removal process isn't always quite as joyous. To remove glitter nail polish, you don't have to use mountains of cotton pads and gallons of polish remover. Just follow these simple tips below to make it easy on yourself.
Step 1: Completely saturate a cotton ball with acetone nail polish remover. Next, set the soaked cotton ball on your pinky nail and wrap it completely in aluminum foil.
Step 2: Repeat the process on each of your fingers and thumb, pressing down on the foils while the remover works its magic.
Step 3: Let sit for about five minutes and then slide the foils off to reveal glitter-free nails.
Step 4: Repeat steps one through three on the opposite hand.
Alternative: In lieu of foil and cotton balls, use white felt with acetone nail polish remover to get the glitter off. What are your tips for wiping away glitter lacquer? Share them with us in the comments now.