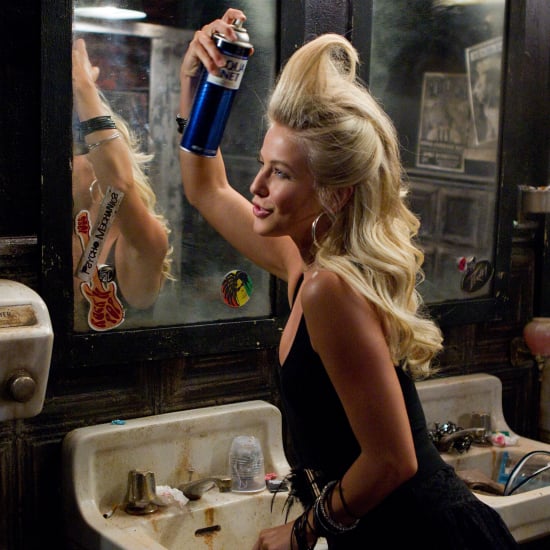 Do you have patches of sticky layers on your bedroom floor or splotches on your bathroom wall, both of which can be directly attributed to the mist of your preferred hair spray? While hair spray is sometimes recommended to remove other stains, we've done some research to find ways to safely remove these tacky spots from any surface (even the leather headrests in your car). To find out what they are, keep reading.
Off of walls: Make a simple mixture of baking soda and warm water. Then, dab on with a damp cloth to remove. Another easy option is to stir one part of liquid fabric softener together with two parts water. Place into a spray bottle and spritz onto the walls, polishing the sticky residue off with a dry cloth. When all else fails, there's always Goo Gone [1] ($5), but just make sure it's OK for the surface you're cleaning.
Off of wood: Try the fabric softener method to swipe hair spray off of wooden surfaces. Or, when in doubt, ask Heloise, who recommends [2] moistening a terry cloth with 70 percent isopropyl alcohol to cleanse the surface. Next, wash with a dampened cloth and then dry off with a soft cloth to finish.
Off of leather: To avoid drying out leather or altering its color, try a foaming leather cleanser such as Sonax Leather Foam Cleaner [3] ($15, originally $18).
Off of fabrics: Blot the stain with a dry-clean solvent like Dryel [4] ($12), and place a dry pad over the spot as it's removed. Rinse with warm water or throw in the wash to complete your handy work.
Source: Photo courtesy of Warner Bros. [5]