How to Simplify Your Skin Care Routine
Skin Problems? Here's Why Simplifying Your Routine Could Help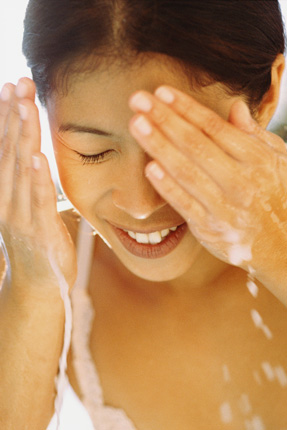 When it comes to skin care, some people are into all the bells and whistles, but then there are others who take a more minimalistic approach. For Dr. Ellen Gendler, a dermatologist who works with Venus, it's all about the latter. She says, "I think that less-is-more is a great lesson because it simplifies things."
"You take less time, there are fewer obvious reactions that you could have, and if you do have a problem, you always can figure out more easily what's causing it," Dr. Gendler explains. So to see her pointers for easily taking the fuss out of skin care, just keep reading.
The basics: Dr. Gendler recommends starting with a cleanser, and if you wear heavy makeup, follow up with a toner. Then, simply apply a sunscreen to finish.
But what about a moisturizer?: "Bear in mind sunscreens are lotions; they're very moisturizing. And most people don't need two layers to be piled on the skin," she reasons. So unless you're really dry or like to use moisturizers to help make your makeup glide on more smoothly, consider skipping them altogether.