How Sleep Affects Beauty
Confirmed: Beauty Sleep Does Exist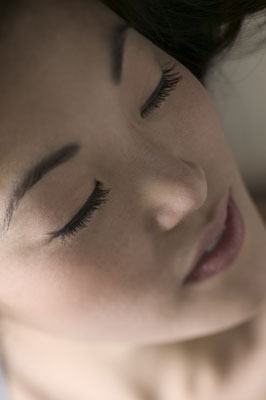 A recent study published in the British Medical Journal found that the amount of sleep a person gets is correlated with how attractive he or she is perceived. OK, so the results might not be all that shocking, but it's definitely another reason to cop your 40 winks.
In the study, participants were photographed on two different instances: once after getting very little sleep, and once after getting a full night's sleep. Another set of people then rated each person by how they looked in terms of attractiveness and if they appeared healthy or tired. "Our findings show that sleep-deprived people appear less healthy, less attractive, and more tired compared with when they are well rested," researchers commented in the paper.
Dr. John Axelsson, who led the study, explained that lack of sleep overall can cause changes within the body that manifest through the face. "We propose that sleep is a cheap and effective beauty treatment, both acutely and in the long-term," Axelsson told MSNBC.com.
Having a hard time sleeping? Perhaps purchasing a cute sleep mask could be your first step toward sweet dreams.