How to Solve Forehead Acne Caused by Bangs
Got Bangs? 3 Ways to Avoid Unwanted Forehead Acne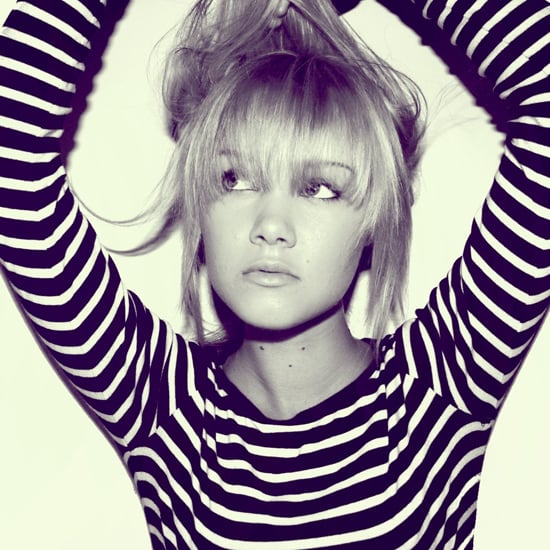 Yes, bangs elevate your Summer hair hotness level to the umpteenth degree, but are you paying the price with unwanted forehead blemishes? Hairline acne (street name "pomade acne") can be caused by the constant contact between hair and skin, which deposits debris from your styling products onto your face. Sure, your bangs are the perfect cover-up, but clear skin is the better choice. Get tips for keeping your skin clear underneath the fringe when you read more.
1. Keep away: The best way to solve your forehead acne issues is to remove the culprit — your bangs. But that isn't always possible (you cut them so cute for a reason). So, when you are out of the spotlight, try to tuck your bangs away to let your skin breathe. Wear a scarf at night, a headband at the gym, or a shower cap when you do deep-conditioning treatments. Also, an updo style once or twice a week is always a great option, such as an easy headband braid or classic ponytail.
2. Simple solutions: Don't upset your blemishes by using a rough facial scrub; choose a gentle chemical formula instead. At night, apply an exfoliating serum to help remove dead skin cells, and dab blemishes with a salicylic acid spot treatment. Keep blot papers nearby during the day to clean up product residue that has transferred from your hair to your forehead.
3. Styling switch: Making a few simple changes in your styling methods can minimize the amount of oil that gets on your skin. When you use spritz products, apply the product to your comb instead to avoid turning your hair spray into a facial mist, and skip putting products around your hairline and directly on your scalp. Apply from the middle of the shaft to the ends instead to prevent pomade acne from happening in the first place.