How to Spend a Tax Refund
How to Spend Your Tax Refund Beautifully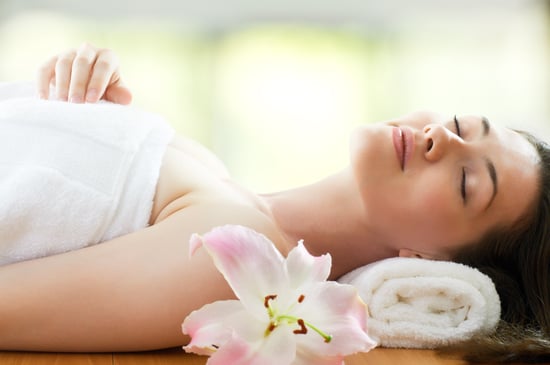 Happy tax month! If you're one of the lucky individuals expecting a sizable return, you may be wondering how you should spend it right about now. Sure, a new pair of shoes would be nice, and you could always sign up for that Spanish class you've been meaning to take, but why not use at least some of it on something a little more . . . indulgent? You won't regret one of these totally-worth-it beauty splurges.
Treat Yourself
Have you ever had a full day of luxury treatments? After a massage, manicure/pedicure, and facial, it's hard to remember your own name, let alone what you were so worried about. You'll come out feeling and looking like you just had a vacation, and you don't even have to leave town. A spa day costs about $509 at an Elizabeth Arden Red Door Spa, but they can range anywhere from a few hundred dollars to a few thousand, depending on where you're planning to post up.
Get Peace of Mind
If you're looking to reduce the appearance of spider veins, acne scars, or discoloration, systems like Fraxel and Pearl can give noticeable results. They aren't cheap, however, as a course of treatment can run about $2,000.
Another great use for lasers when you have the money? If you've been shaving everything for years now, permanent hair removal could be well worth it. Depending on where you want the hair removed, you could pay anywhere from $500 to $3,000. We recommend visiting a doctor for any of these treatments, since consulting with them will give you a better idea of what would be right for your skin and what kinds of results you can expect.
Click Refresh
Skin care and makeup can get expensive, and if you find yourself holding onto or using products long past their expiration date, using your refund to refill your vanity is an excellent idea. Past-their-prime products can harbor bacteria, which can break you out, and after a certain point, expired skin care loses its efficacy, too.