How to Steam Your Face
Ready For Something Majorly Steamy?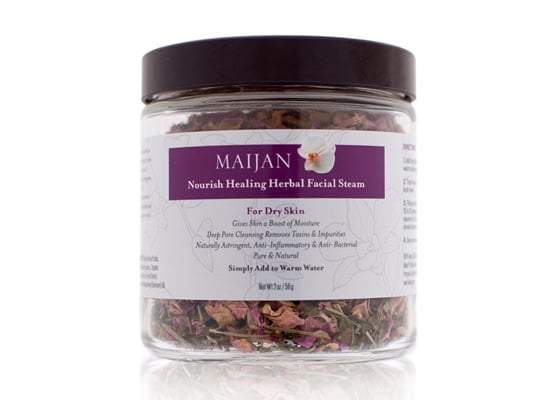 There is nothing more soothing than a spa facial complete with a steam treatment. But if you're looking to keep a couple hundred dollars in your pocket this season, you can get a similar effect at home with the Maijan Nourish Healing Herbal Facial Steam ($17, originally $24). The scent alone will immediately transport you to a more relaxed place. The dry-skin formula, my personal favorite, has dried rose petals to give it a strong floral smell, and there are also rosemary and peppermint to help soothe inflammation. After just five minutes of hovering over a bowl of steaming water mixed with this potpourri, my skin had a healthy glow and soft texture I usually have to wait until Summer to achieve. It's also the perfect way to clear out pores before putting on a mud mask. Just make sure to keep your jar safely concealed in the bathroom vanity, or some unsuspecting guest might mistake it for tea.