How to Stop Biting Your Nails Easily
Stop Biting Your Nails Without Exercising Crazy Willpower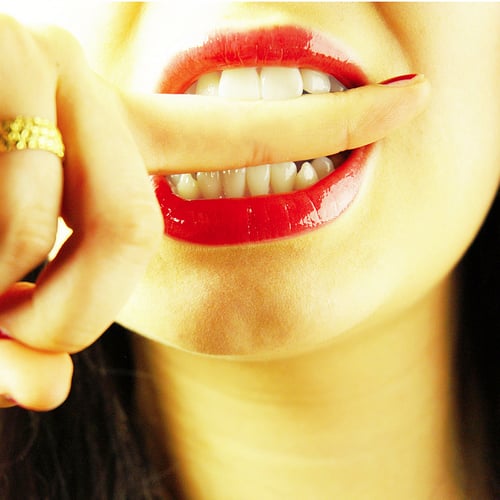 The majority of people have, at one time or another, bitten their nails. And as anyone who's gotten caught in a cycle of biting can tell you, it can be painfully difficult to stop. Like food cravings or a nervous tic, the longer you hold off, the more anxious and distracted you get. It takes time to develop an alternate outlet for your nervous energy, and in the interim, going cold turkey rarely works. So what's a dyed-in-the-wool biter to do? Just keep reading.
Get a gel manicure
One of the classic pieces of advice for biters is that they should paint their nails. The logic is that if they look nice, you'll be less likely to bite them. Polish often does act as a deterrent, but since aesthetics aren't exactly at the root of the habit, lots of people just end up biting it off, along with their nails. That's where gel manicures come in. Products like Shellac and Gelish are extremely hard and thicker than polish. Biting gel off is difficult, and the texture is different enough to snap you out of your biting pattern if you do put them in your mouth.
Tape 'em up
Sometimes a little Scotch Tape is really all you need. Putting a small strip of tape down the length of each nail isn't noticeable, but even dedicated biters are put off by the sudden sensation of having weird crinkly stuff in their mouths. Not only does it make you notice that you're biting, but it also begins reconditioning you against the experience.
Keep your nails short
This might seem counterintuitive, but lots of biters are able to quit in bursts and then start again worse than before. The problem is that they grow their nails out over a few weeks, then end up biting off all the new growth and then some because long nails are much easier to bite off. Instead, keep them trimmed to the very tips of your fingers so that biting causes noticeable effort and is easier to avoid.
Source: Flickr user Akiko Photography