How to Style Swept-Over Curls
Sweet Sweep: Whose Sideswept Style Did You Like Best This Week?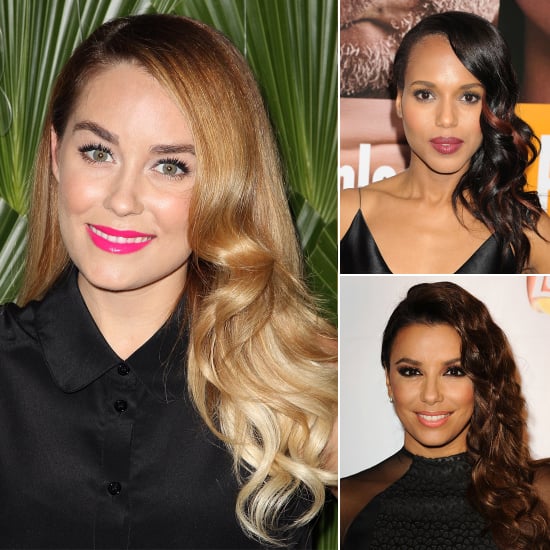 Just when you thought that center parts were here to stay, celebrities change the game. A bevy of women stepped out this week with styles that were deeply parted and swept over to one side. Lauren Conrad brushed her ombré curls to one side and kept the other side loose, while Kerry Washington pinned one side of her hair against her head. And Eva Longoria gave her loose hanging curls some serious volume at the crown. Side parts are universally flattering, but whose did you prefer?