How to Style Thick, Wavy Hair
Thick, Wavy Hair? Make It Work For You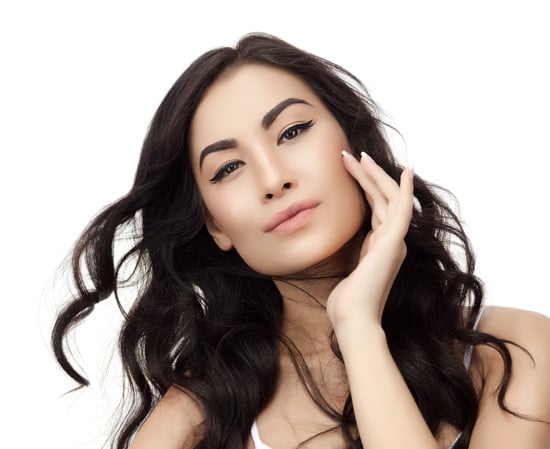 If you're one of the many women who have thick, wavy hair, you know that it can be both a blessing and a curse. On the one hand, it holds style really well. But it can also be very difficult to wear in its natural state. So how do you reconcile? "Thick, wavy hair texture is all about finding the right hair products," says stylist Vanessa Fernandez of the Butterfly Studio Salon in New York City. While you may have to invest, the results will be amazingly healthy and lustrous hair people will envy. Find out where to put your money when you keep reading.
Shampoo and conditioner: "A moisturizing shampoo and a conditioner/mask is a good place to start," Fernandez says. She suggests Kérastase's Bain Satin Shampoo ($58) and the brand's Nutri-Thermique Mask ($61) to help remoisturize your strands.
Leave-in conditioner: Don't just stop at conditioner that you wash out. "Well-nourished hair will be easier to style and combats frizz better," Fernandez says. Look for a leave-in conditioner that is also a heat protectant, such as Living Proof No Frizz Leave-In Conditioner ($24).
Multiuse serum: The great thing about a do-all serum is the variety of issues it targets. "It can be used on wet or dry hair, combined with other products you might love, and used anywhere from enhancing a style to the overall maintenance of healthy hair," Fernandez says. A favorite of hers is Shu Uemura Essence Absolue ($68).
Blow dryer and brush: "Investing in having a good blow dryer and brush is important, too," Fernandez says. Look for a blow dryer that has a nozzle and reduces frizz. "The right combination of heat application and brush tension keeps hair smoother longer."