How to Style Your Hair Like Rihanna's at the 2011 Grammys
How to Get Rihanna's Grammys Hairstyle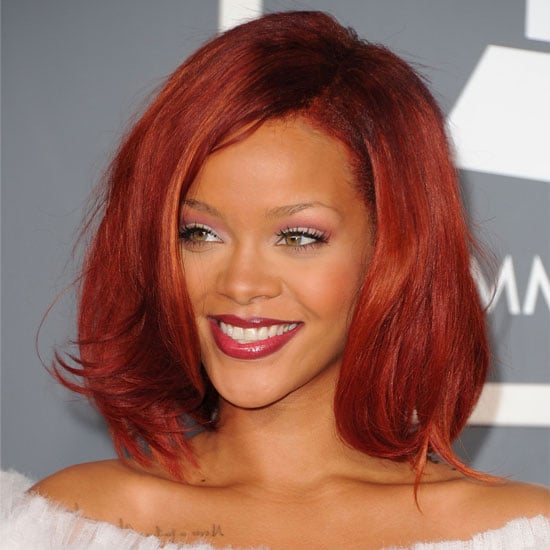 Last night at the Grammys, Rihanna looked absolutely beautiful wearing violet-toned makeup and a new shoulder-length coiffure. Hairstylist Ursula Stephen cut and styled Rihanna's new 'do, calling it a "sexified, tousled, bouncy bob." Stephen explains, "As far as bobs go, it's a heavier look; not a lot of layers, just big, bouncy, and sexy!" To find out how you can re-create the look at home, just keep reading.
Apply Motions Light Hold Working Spritz ($4) to help provide control within the style.
Bevel the hair with a curling iron. "'Bevel' is where you use the curling iron in a similar way to a straightening iron," Ursula explains. "Don't 'click, click, click' the iron down, but rather run it through the hair, smoothing it down and then curling the ends," she adds. This technique will give you body, with curls that are neither too big nor too tight.
Pin the large round curls up, allowing the hair to cool. (This will also give you more body.)
Release the hair and apply more Working Spritz. Let the curls fall wherever they want to and then style the hair with your fingers, making sure the curls frame the face.
Finish with a few spritzes of Motions Hold and Shine Styling Spray ($4) to lock in the waves and add shine.