How to Tease a Ponytail
Get a Big-Hair Ponytail Like Vanessa Hudgens's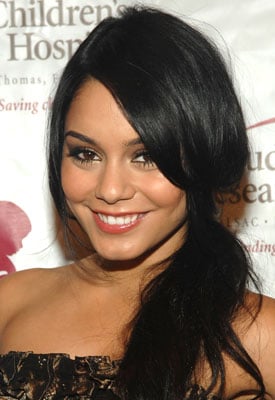 Have you ever wondered how stylists achieve volume and poof in a hairstyle without getting bird's nest results? It all involves lots of teasing, gentle combing, and the use of a rattail comb. (The Pintail Tease Comb ($3) is perfect for short to medium hair, while the Tortoise Backcomber ($2) is great for thick hair.) The side ponytail trend is nothing new, but Vanessa Hudgens's voluminous version is fresh and cute. Get my tips for re-creating the look at home when you read more.


Using the handle side of the comb, separate your bangs (or face-framing layers) from the back of your hair.
Next, use the comb's teeth to tease the back portion of your hair. Clip the the top layers up and away and start teasing from the bottom, working upward as you release the hair above.
Once you're done, lightly smooth over the exterior layers of your hair with the comb to tame, and pull the entire back portion into a side-ponytail. Secure with an elastic.
Stick the handle end into your ponytail (holding it parallel to the area just above the elastic) and softly tug out a small portion of hair. This will create even more lift and volume.
To complete the look, tease only the roots of your bangs, and lightly comb out for a cohesive finishing touch.