How to Unclog a Hairspray Pump
Declog a Hairspray Pump With These Simple Steps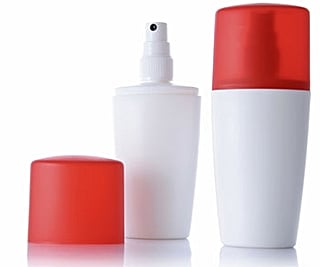 Ever experienced hairspray in the eye as the result of a spray nozzle gone wonky? You're not alone. Whether you haven't used your hairspray for a while and it's become crusty, or the spraying stream has gone berserk, the reasoning behind the backup is the resins contained within the product. While these necessary resins are what give the hair its hold and shape, they also have a tendency to interfere with the pump's operating ability thanks to their inherently sticky nature. If you feel that the pump is faulty, returning it is always an option. But if you're certain it's just blocked, unclogging a pump is easy. Get my tips when you read more.


First, remove the nozzle and run it under hot water to loosen the resins. If they're stubborn, don't damage your fingernails by picking at the clog, and don't damage the nozzle by picking at it with a pin, either. Instead, use a dry rag or old toothbrush to lightly wipe away any remaining residue. It that doesn't work, repeat these steps again.
And if that still doesn't work, either soak the nozzle in rubbing alcohol or in a water and vinegar mixture, which will help the resins become gummy and easy to remove.
And as a last resort for super stubborn containers, transfer the remaining product into an empty reusable spray pump bottle. Tip: Save old hairspray bottles or pumps and recycle them for these just-in-case moments.