How to Use Color Conditioner
6 Color Conditioner Tips Even Stylists Use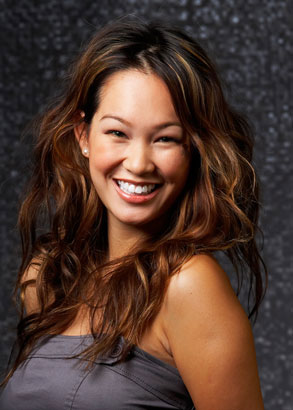 Color conditioners provide a simple, effective way to perk up your hair color without making a huge commitment. Since we've already examined a few ways to blend color conditioners together for customized results, let's see some tips and tricks even stylists use to create beautiful hues with this must-have product. Just keep reading.
Get the red out: Not loving the red or golden tones in your dark hair? Use an ashy or coffee conditioner to neutralize the warmth.
You're golden: Use gold to brighten color in all hair types and enhance shine. Try it; it really works.
Kick the brass's *ss: For light to medium hair tones, try a violet or blue conditioner to counteract overly warm hues. Blue and violet conditioners are also excellent toners for people with too-brassy highlights.
Get to the root of it: For most people, the ends of the hair are more porous. That means hair easily grabs color there and can look increasingly opaque with each color conditioner application. To solve this problem, apply color conditioner everywhere but the ends. About a minute or two before rinsing out, simply run the rest of the product all the way down to the ends.
For subtle effects: If you want just a hint of color or you're afraid the color conditioner's hue will be too strong for your hair, dilute it down by mixing in your regular conditioner.
For more intense effects: If you have highlights but they're lacking a punch, use a red conditioner (mixed in with a little regular conditioner to buffer) and you'll get a pretty, nonpermanent, copper-toned shade.