How to Use a Double-Ended Eyebrow and Eyelash Brush
Solve the Mystery of the Two-Sided Brow and Lash Brush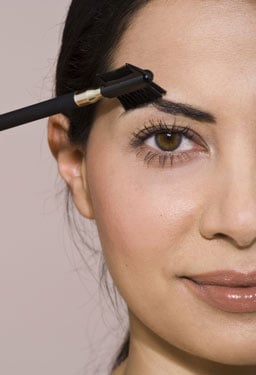 Ever been stumped by how those dual-sided eyebrow/eyelash brushes are meant to be used? Well, bat those lashes in confusion no more. Check out my guide below to discover what these multifunctional makeup tools can do for you, along with a few product suggestions.


The flexible brush side: This bristled brush shapes and grooms eyebrow hair into place, creating a volumized, bushy effect. It's also useful for blending in previously applied brow color or prepping for gels.
The solid comb side: This comb separates lashes and removes mascara clumps after application. It can also be used on the brows to give them a meticulously polished look.