How to Use Hot Rollers
The Secret to Getting Ultrahot, Hot-Roller Hair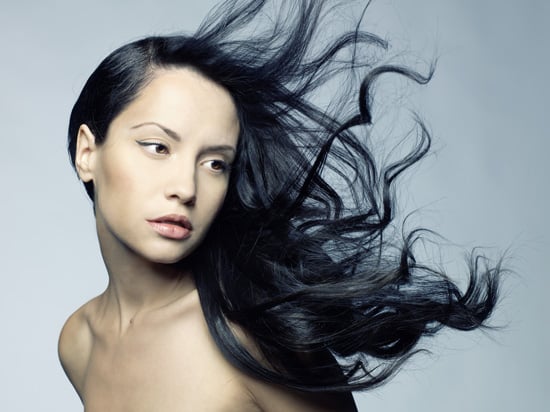 Thanks to the overly hair-sprayed bouffants of the '60s (not to mention the winglike side flips of the '70s), hot rollers have often gotten a bum rap. "I think that that's the nightmare that you don't want — that you suddenly have these two huge, voluminous, poofy sides all going backwards, when in reality you're looking for that ultraglam, fluid movement," says celebrity stylist and beauty advisor for Slim Fast's Studio Wow! campaign, Joey Maalouf. So dust off that old hot roller set, and see Joey's tips for making this classic hairstyling tool fit into your modern needs. Just keep reading for more.
Take part: "So that you don't end up looking like you need to put a pair of hot pants and roller skates on, focus on wearing your hair where it's parted," Joey advises, adding, "If you have a part on the left side of your head or vice versa, try to keep the rollers all going in the same direction."
Around the clock: "When you get to the other side of your head, the roller direction is under, and on the opposite direction it's over. Basically, you're going counterclockwise, and the rollers are all going in the same direction," Joey clarifies.
All set: "What you end up with is something more glamorous — very Veronica Lake — and when you brush it out, it will be so sexy!" Joey explains. "What's great about that is that it looks really fluid and both sides aren't Farah Fawcett-ing back." And that's how you look more hot damn than granny-glam.