How to Use Lip Liner
The One Product You Need For Stay-Put Lipstick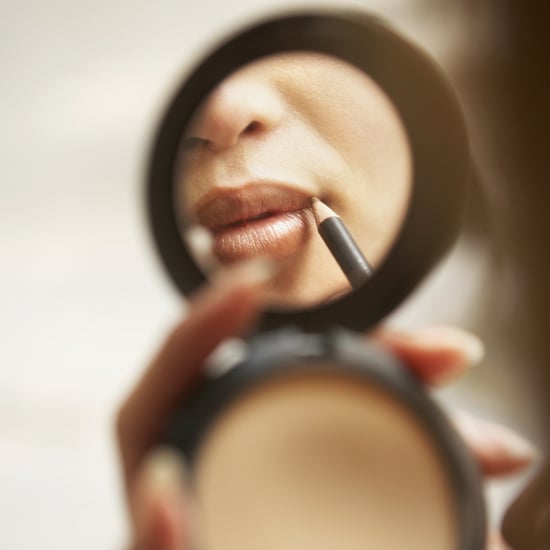 When you hear the words "lip liner" it's easy to think of the high-contrasting colors of the '80s and '90s. But lip liner is far from an outdated beauty product. In fact, a few swipes of this handy little tool can help your lipstick last from morning until well into the night and it even prevents color from bleeding. Five tips for getting the most out of this cosmetics bag staple below:
The liner trifecta. There are three lip liner shades you should always have in your arsenal: a red, like MAC Cremestick Liner in Red Enriched ($15); a deep plum, like Bobbi Brown Lip Liner in Rum Raisin ($20); and a baby pink, like L'Oréal Colour Riche Lip Liner in Eternal Mauve ($9).
Outline the lips. Start by lining the natural line of your lips with your pencil. If you need to add definition or depth to your top or bottom lip, use a light touch to keep it looking natural.
Fill in the top. After the initial line, take your pencil and start sketching in the area of lip under your cupid's bow until it reaches about the middle of your upper lip.
Fill in the bottom. Next, start filling in the fullest part of your bottom lip with the liner until you reach halfway up your lip, using your finger or a lip brush to diffuse any harshness.
Finish with your lipstick. And for touch-ups, try using your lip liner instead of your lipstick. This will ensure your lips keep their color for hours on end.