How to Use Makeup Primers
Two Reasons Two Primers Can Be Better Than One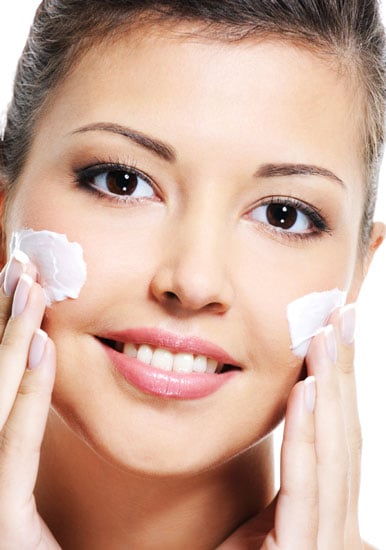 Makeup artists will often advise buying more than one concealer or foundation to get a perfectly customized blend that's practically goof-proof. Although it's not something most of us think about for primers, the same principal can ring true for these face-perfectors, too. Clarins' Pati Dubroff, who has worked with celebrities like Freida Pinto, Charlize Theron, and Eva Mendes, says that sometimes, two primers are actually better than one, and here's why:
You call the shots: Have an oily T-zone, but lackluster cheeks? Then consider using two different primers targeted for these two very different conditions. "Sometimes you have to strategize with primer," advises Dubroff, who suggests using the brand's Instant Smooth Perfecting Touch ($33) to minimize imperfections and quell shininess pre-foundation, along with the radiance-boosting Beauty Flash Balm ($45) pressed on the outer edges of the face for glow and lift.
They're great after the fact: Just because you've primed your face and applied your makeup, doesn't mean you can't pull out the primers again later. The Instant Smooth Perfecting Touch is "great for filling in as a powder over your makeup," Dubroff says, and the Beauty Flash Balm delivers an instant pick-me-up when and where needed. And this has been your primer on doubling up the primers.