How to Use Olive Oil For Hair and Skin
5 Ways to Use Olive Oil For Beauty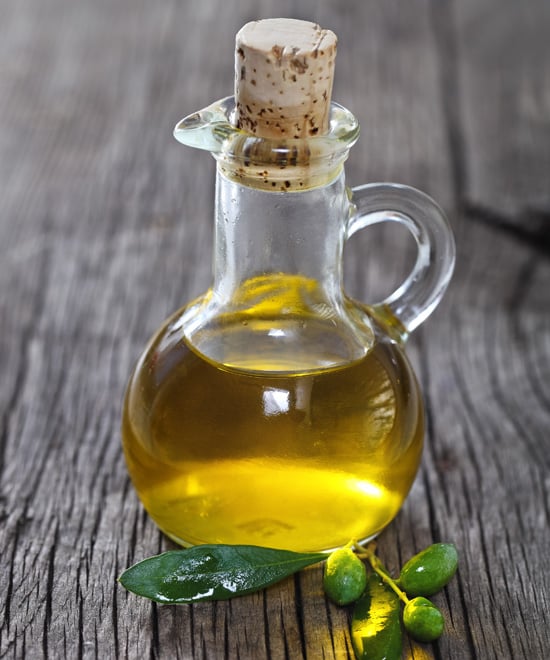 We already know the many health benefits of eating olive oil, but this versatile substance has many uses in the beauty department, too. From your skin to your hair and nails, there are plenty of other ways to utilize that bottle of olive oil in your kitchen. Here are five simple ideas you might not have thought of yet.
As a shaving treatment: Sensitive skin types can find shaving to be a little too irritating for their skin, which is why olive oil makes the perfect lubricant for shaving.
As a deep-conditioning treatment: Apply olive oil on freshly shampooed, towel-dried hair. Put it up in a plastic cap and blast it for about 10 minutes with a hair dryer. Let sit for 10 more minutes and rinse out.
As an oil base for homemade scrubs: If you're whipping up your own DIY spa treatments, olive oil is a great addition. If you're short on time, simply rub on your skin before scrubbing with coarse sugar or sea salt.
For moisturizing cuticles: Mix a touch of this oil and water in a small dish and soak your hands in it for about five minutes. Then warm a bit of olive oil and rub it into your cuticles before pushing the skin back with a cuticle stick.
For removing stubborn makeup: Being very careful to avoid eyes, you can still dab a bit of olive oil on a cotton swab and use it to remove waterproof makeup.